Welcome to Voxengo!
Voxengo offers you high-quality DAW audio plugins: VST plugins, AAX plugins, AudioUnit (AU) plugins, and sample rate converters, for Windows and macOS computers.
Our goal is to provide user-happy, robust and efficient solutions for audio and music production, including streaming, mastering, and surround sound. Featuring chameleon UI tech: more colors in life!
Voxengo professional audio plugins will empower your creativity and help improve the quality of your stereo and surround sound, audio and music production. Voxengo software was purchased by numerous Grammy-winning and Billboard producers, mixerers, and masterers that took part in the production of countless top musical acts.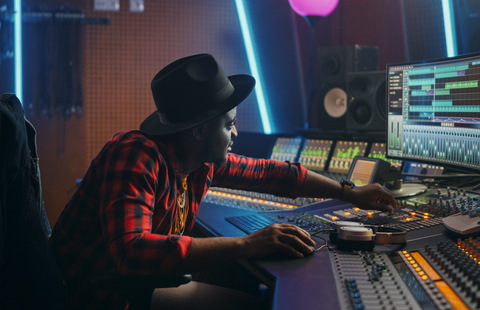 Compatibility Information
Compatible Windows and Mac OS pluginable software: REAPER, Ableton Live, Cubase, Logic Pro, ProTools, OBS, FL Studio, Presonus Studio One, Bitwig Studio, Cakewalk, Nuendo, WaveLab, GarageBand, Vegas, SoundForge, Audition, Samplitude, Digital Performer, Mixcraft, Edius, others. Note that for Logic Pro you should download the AU, AAX package, and not VST.
What is AAX, AU, and VST plugins?
AAX, AU (AudioUnit), and VST plugins are software modules that can be loaded inside DAW music production applications such as REAPER, Ableton Live, Cubase, Logic Pro, ProTools, WaveLab, Studio One, and others. Plugins are usually used to improve, enhance, and sculpt the audio recordings: both complete songs and individual tracks such as vocals, drums, synths, and guitars, etc. Each plugin belongs to its distinctive category such as equalizers, reverbs, and compressors, etc. Our web site offers you a variety of free and paid plugins to meet your needs. Interesting plugins can be downloaded freely and instantly, with a press of a download button.
Latest Audio Plugin and Pro Audio Software Press Releases