Updated Voxengo Marvel GEQ v1.3, Voxengo MSED v2.7 and Voxengo OldSkoolVerb v2.3 freeware audio plug-ins are now available for download. These plug-ins are available in AudioUnit, VST and VST3 plug-in formats (including native 64-bit support), for Mac OS X (v10.5 and later), and Windows computers.
These updates introduce VST3 support.
Voxengo Marvel GEQ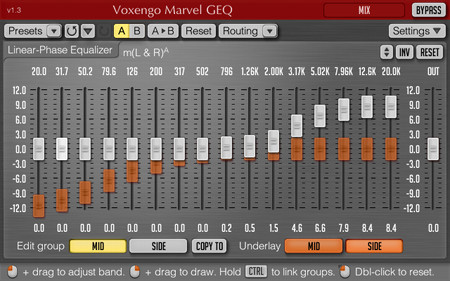 Marvel GEQ is a linear-phase 16-band graphic equalizer AU and VST plugin with multi-channel operation support (supporting up to 8 input/output channels, audio host application-dependent) for professional music production applications. Marvel GEQ offers extensive internal channel routing capabilities, and supports mid/side channel processing.
https://www.voxengo.com/product/marvelgeq/
Voxengo MSED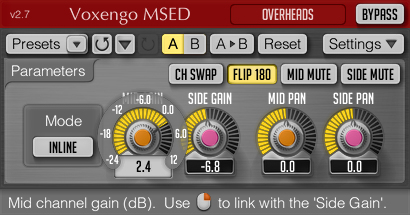 MSED is a professional audio encoder-decoder plug-in for mid-side processing which is able to encode (split) the incoming stereo signal into two components: mid-side pair, and vice versa: decode mid-side signal pair into stereo signal.
https://www.voxengo.com/product/msed/
Voxengo OldSkoolVerb

OldSkoolVerb is a freeware algorithmic reverberation AU and VST plug-in for professional music production applications. This plug-in implements a kind of "classic" stereo reverb algorithm which is technically simple yet optimal. It also produces a very clear spatial image that blends well with the mix.
https://www.voxengo.com/product/oldskoolverb/
These updated and other pro audio plug-ins can be downloaded at the Voxengo web site: https://www.voxengo.com/group/free-vst-plugins/
| | |
| --- | --- |
| This topic was last updated 180 days ago, and thus it was archived. Replying is disabled for this topic. | |