Updated Voxengo AnSpec v1.1, Voxengo Beeper v2.6 and Voxengo MSED v2.6 freeware audio plug-ins are now available for download. These plug-ins are available in AudioUnit and VST plug-in formats (including native 64-bit support), for Mac OS X (v10.5 and later), and Windows computers.
These are the maintenance updates.
MSED v2.6 additionally includes these changes:
Panning controls added.
The "Side 180" switch was removed due to its redundancy.
The "Mid 180" switch was renamed to the "Flip 180" switch which does not swap channels now when engaged.
Gain adjustment ranges were reduced to -24..+12 for more precise control.
Voxengo AnSpec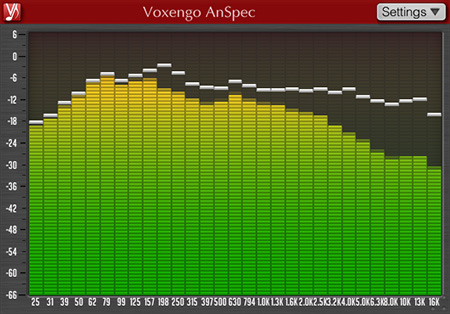 AnSpec is an analog-style third-octave spectrum analyzer plug-in for professional music production applications. It was designed to be a handy visual feedback tool for those who like visual smoothness and easiness of use of analog analyzers. AnSpec also provides peak level indication.
https://www.voxengo.com/product/anspec/
Voxengo Beeper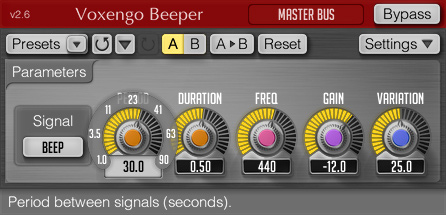 Beeper is an auxiliary audio processing plug-in which you can use to insert short beep, noise burst or silence signals to any sound material. This plug-in may help you protect your work from theft. It is safe to apply this plug-in to any mission-critical material because plug-in does not perform any processing on the audio between the inserted signals.
https://www.voxengo.com/product/beeper/
Voxengo MSED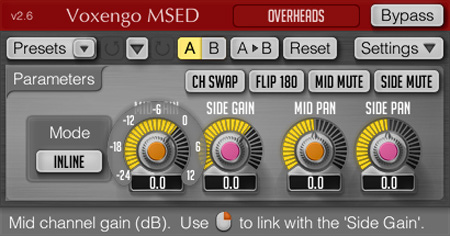 MSED is a professional audio encoder-decoder plug-in for mid-side processing which is able to encode (split) the incoming stereo signal into two components: mid-side pair, and vice versa: decode mid-side signal pair into stereo signal.
https://www.voxengo.com/product/msed/
These updated and other pro audio plug-ins can be downloaded at the Voxengo web site: https://www.voxengo.com/group/free-vst-plugins/
| | |
| --- | --- |
| This topic was last updated 180 days ago, and thus it was archived. Replying is disabled for this topic. | |